R-Biopharm
Medica, Analytica . . .
Breaking new ground with the necessary flexibility. The focal point of the stand is the ceiling design with rounded edges. This reflects the design language of the R-Biopharm's logo.
The understated colours allow the clear structures of the design to come to the fore, creating a modern ambience. With the well thought-out and variable wall system, it is easy to change the space - make it bigger or smaller.
since 2015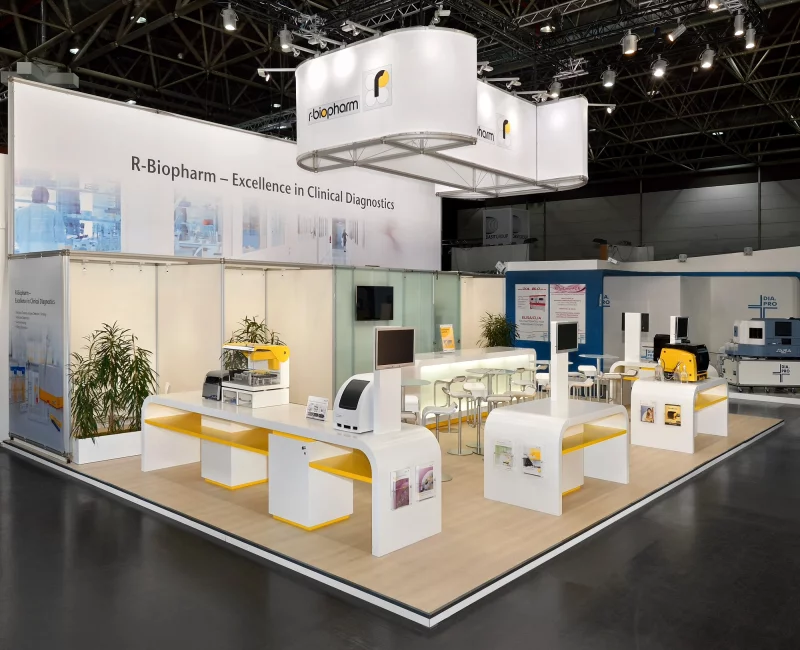 0
SUSPENDED CEILING OBJECT